Imagine yourself on one of those summer days when the sun insists on not going down, and the heat complains about those 90s coca cola commercials. Well, there's nothing like an excellent tonic port to refresh.
Who has never drunk bad wine? When we talk about Aldi's Portuguese wine, there is nothing like starting with this disturbing question. The answer seems quite obvious to all of us. But it is possible to buy cheap wine without compromising quality, or Aldi's Portuguese wine will be just an invitation to a negatively unforgettable tasting experience. Let's scrutinise the origin and the real cost of this cheap Portuguese wine that has already made many cry and others laugh.
Old wine bottles are magical; their history and beauty captivate many people. Old wine bottles often contain centuries-old secrets that reflect forgotten times and generations lost in time, and uncovering those secrets can be an exciting journey. We can learn a lot about the past by studying the design, construction, and even the contents of an old wine bottle. Whether a bottle used by a local winery or an undiscovered artifact in a forgotten cellar, these bottles can glimpse the past and are...
Properly storing the bottles is essential, whether in a private collection or a bar and restaurant. Those who design the cellars are not the only ones who benefit from well-designed storage. Wine bottle holders are a widely-used accessory worldwide, and they come in countless options for every taste and need.
Moscato has been made and enjoyed in Portugal since the 1600s. It was primarily made from Zinfandel grapes and served as a sweet dessert wine. The production process for this variety of Moscato has since evolved and expanded. It can also be made from other types of grapes, such as Muscat, Touriga Nacional, and Torcida.
When it comes to rose wines, Portugal is an underrated but exceptional source for some of the best wines around. While international rose wines are popular, there are many Portuguese brands that are just as delicious. From the mass-produced brands to those crafted by artisanal producers, there are some superb Portuguese rose wines to be enjoyed. Read on to discover some of the best Portuguese rose wines you can buy.
Albarino wines are a type of white wine made from the Albarino grape. Often referred to as Albariño in Spain, this type of wine has become increasingly popular due to its fresh and vibrant flavors. The Albarino wine region is located in the northwest corner of Spain, just south of the Portuguese border. The area is split into two sub-regions, the Rias Baixas and the Ribeiro. Four main Albarino grapes – Lado, Ebrol, Godello, and Treixadura – are used to produce this delicious wine.
Vinho Verde is a specialty white or rosé wine from Portugal that has recently gained attention. It is low in alcohol and full of character, and it makes for an excellent summer sipping wine. But with dozens of labels, how do you know which Vinho Verde to buy? The following guide contains useful tips for buying quality cheap Vinho Verde.
Vinho verde is one of the most recognized wines in Portugal. Its popularity has been increasing in recent years due to its light body and unique flavor. Vinho verde is known for its crisp and refreshing taste, making it an ideal summertime beverage. While there are many varieties of vinho verde, here are the top 10 vinho verde wines to try:
It's no surprise that Porto wine is becoming increasingly popular. After all, not only does it have a robust, vibrant flavor, but it also pairs well with a variety of summer meals. If you're looking for a refreshing and unique way to enjoy Porto wine this season, you can't go wrong with a Porto tonic. Here's a look at what makes Porto tonic the perfect summer refresher, as well as a simple recipe to try.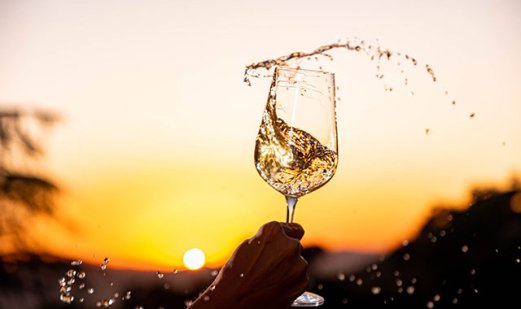 The wines of Portugal, or Porto for short, are internationally famous for their different qualities and tastes. The perfect accompaniment to a tasty meal outdoors on a hot summer night or enjoyed as an aperitif, the right Porto can turn a casual night into an evening to remember. So what is the best Porto wine to drink in the summer?
Douro Valley is Portugal's oldest wine region and a UNESCO World Heritage Site. It is a fantastic destination, not only due to its captivating scenery and stunning landscape but also because of its rich history and culture. A visit to this place offers a glimpse of Portugal's culture and heritage and the opportunity to enjoy delicious food and unforgettable experiences that make a trip here truly unforgettable.
Douro Valley is one of Portugal's most breathtaking destinations. The breathtakingly beautiful landscape and its captivating history and culture make it an incredible place to visit. Located in the north of the country, Douro Valley is known for its rolling hills, lush vineyards, and quintessential Portuguese charm.
Vinho Verde is a refreshing, light-bodied white wine that hails from Portugal. With a bright, vibrant flavor and a distinctly herbaceous aroma, it's easy to see why vinho verde has become so popular worldwide. People flock to it for its unique flavor profile and its pairing nicely with a wide variety of dishes. Yet when it comes to the vinho verde, one common question always arises: Is the vinho verde only from Portugal?
Vinho Verde is a Portuguese wine that is light, crisp, and refreshing. Not only does it pair exceptionally well with food, but it is also versatile enough to suit any palate. Fish is widely considered one of the most suitable dishes to pair with Vinho Verde, and this article will provide some insight into the best styles of Vinho Verde to pair with your favorite fish dishes.
Vinho Verde is a type of Portuguese white wine made in specific regions in northwestern Portugal. The wine has become increasingly popular in recent years due to its unique flavor profile, affordable price point, and ideal pairing with seafood. The name Vinho Verde, which translates to "green wine," comes from the fact that the wine is meant to be consumed shortly after it is bottled, as its freshness and flavor are best appreciated when the vintage is young. Vinho Verde has become a go-to...
Casal Garcia is a well-known Portuguese winery, already deeply rooted in the country's culture. Their most renowned wines are their vinho verde varieties, a fresh and fruity wine typical of northern Portugal. This article is about what makes Vinho Verde Casal Garcia so famous, with an in-depth exploration of its history, production, and flavor profile.
Vinho Verde is a Portuguese wine famous for its light, crisp flavor. It is one of Portugal's most famous wines and has increasingly gained popularity in the United States. But what is the real story behind it? Where did it come from, and what makes it so special? Here, we'll explore the unique and fascinating history of Vinho Verde.
Vinho Verde is a white wine from northern Portugal that has seen rising popularity in the wine world. It is known for its freshness and bright acidity, which makes it perfect for summertime sipping. But what does "vinho verde" really mean? Is it green?
Since the 13th century, Portuguese winemaking has flourished in the beautiful Vinho Verde region. With its perfect combination of soil, weather, and numerous microclimates, the region is renowned for its white wines, particularly the Vinho Verde ('green wine'), which has become a favorite worldwide. Although there are other varieties of Vinho Verde, the most popular are those made from the native grapes of the region.