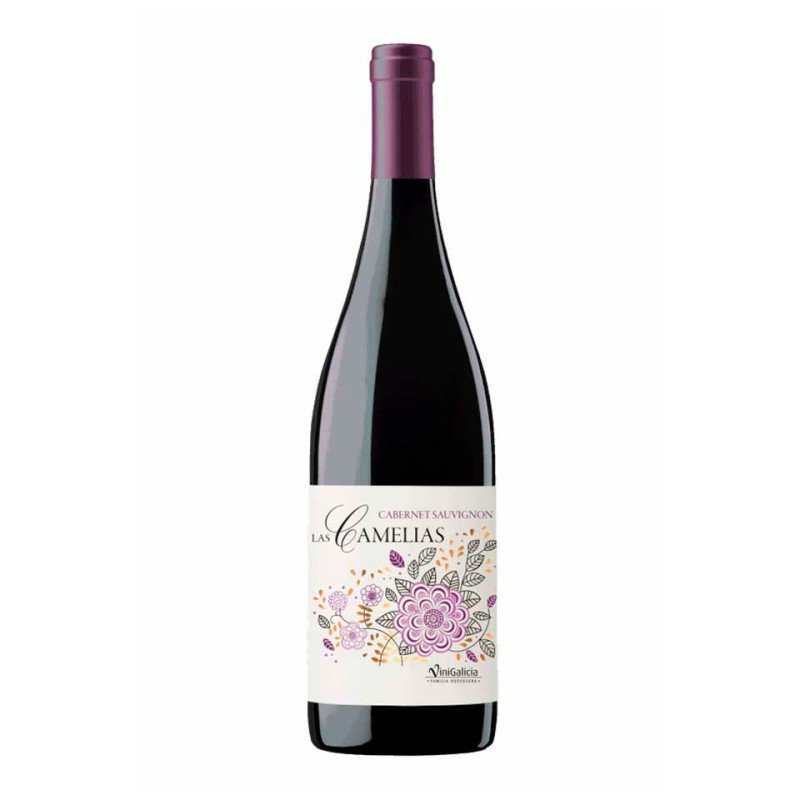 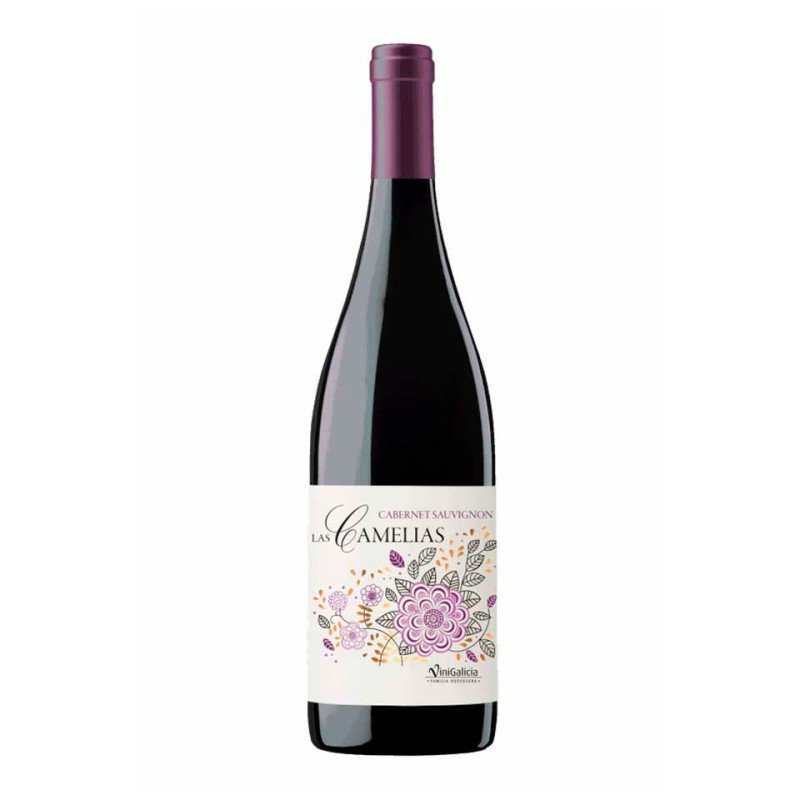 
Upon tasting, Camelias Cabernet Sauvignon impresses with its softness and harmoniously balanced tannins. The fruit-forward nature of this wine provides a pleasing counterpoint to its tannic structure, resulting in a well-rounded palate experience. The lingering fruity aftertaste serves as a gratifying conclusion to each sip, enticing the drinker to continue their exploration of this captivating Portuguese wine.
Free Shipping

Security Policy

Shipping policy
Camelias Cabernet Sauvignon: A Reflection of Portuguese Winemaking Tradition
Emerging from the rich viticultural heritage of Portugal, Camelias Cabernet Sauvignon is a testament to the tireless commitment and dedication that the winemaking family at ViniGalicia has exhibited since 1940. By meticulously overseeing every step of the winemaking process, ViniGalicia ensures the creation of a wine that truly encapsulates the essence of their land. This exceptional red wine combines the powerful characteristics of the Cabernet Sauvignon grape with the distinctive attributes of Portuguese terroir, resulting in a remarkable wine-drinking experience.
ViniGalicia: A Legacy of Quality and Craftsmanship
For over 80 years, ViniGalicia has been crafting wines that reflect the unique qualities of Portugal's diverse wine regions. The family's rich winemaking history and unwavering commitment to excellence are evident in each bottle of Camelias Cabernet Sauvignon. This wine captures the heart of Portuguese tradition, blending age-old winemaking techniques with innovative practices to produce a wine of distinct character and quality.
Eye-Catching Visual Presentation: The First Taste is Always with the Eye
Camelias Cabernet Sauvignon presents an eye-catching, deep purple-red coloration with enticing violet edges. This vibrant presentation serves as a visual precursor to the complex and enjoyable experience that this Cabernet Sauvignon provides. The color depth is an indicator of its structure and concentration, inviting wine lovers to delve deeper.
An Intriguing Aromatic Profile: A Symphony of Scents
One of the defining characteristics of Camelias Cabernet Sauvignon is its complex aromatic profile. The nose is greeted with delightful aromas of ripe red fruits, accompanied by evocative hints of pepper. These intriguing aromas invite further exploration and set the stage for the taste experience to follow.
Serving Recommendations and Food Pairings: Amplifying the Experience
To fully appreciate the depth and complexity of Camelias Cabernet Sauvignon, it is recommended to serve this wine slightly below room temperature, at around 16-18°C (60-64°F). This Cabernet Sauvignon is incredibly versatile when it comes to food pairings. Its robust character stands up well to meat dishes, while its fruitiness complements strong cheeses and sausages. Whether you're enjoying a formal dinner or a casual gathering, this wine is sure to enhance the occasion.
Camelias Cabernet Sauvignon: Embodying Portuguese Wine Excellence
Camelias Cabernet Sauvignon is more than just a wine - it's a celebration of Portuguese winemaking tradition and a tribute to the dedication of the ViniGalicia family. With its compelling visual appeal, enticing aromas, and satisfying taste, this Cabernet Sauvignon offers an authentic taste of Portugal's rich viticultural heritage. Experience the exceptional quality and unique character of Camelias Cabernet Sauvignon and immerse yourself in the world of Portuguese wine.
Data sheet
Style

Tannic

Country

Spain

ABV%

13%

Year

2021

Pairing

White meat, Fish, Cheese, Salad

Temperature

16º-18ºC

Single grape

Cabernet Sauvignon

Size

75 cl
No customer reviews for the moment.
16 other products in the same category: