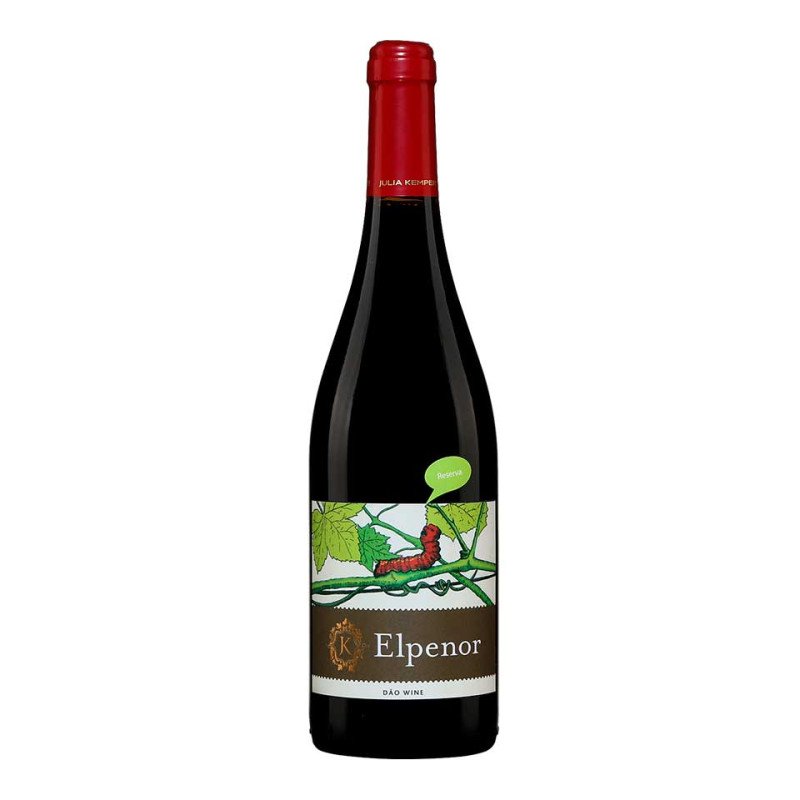 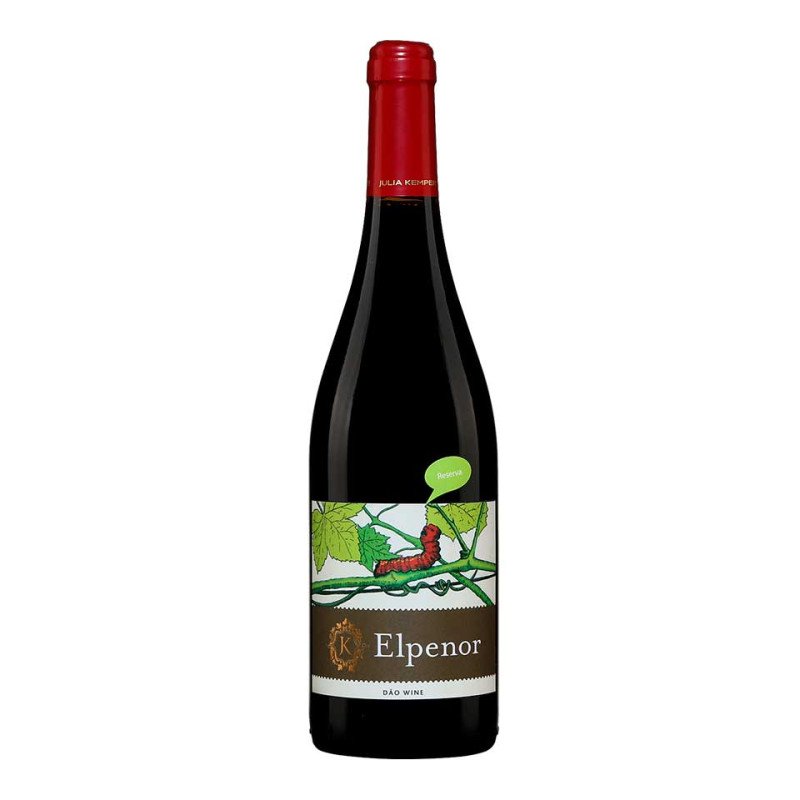 
This is a Portuguese red wine from the Dão region, made with the Touriga Nacional grape variety. The wine is aged for 12 months in French oak barrels, which imparts flavours of vanilla and spice to the wine. The wine has a deep ruby colour, and is full-bodied with soft tannins. The nose is intense, with aromas of dark fruits and floral notes. The palate is well-balanced, with flavours of blackberry and plum, and a long, smooth finish.
Free Shipping

Security Policy

Shipping policy
JK Elpenor Red Reserve: An Authentic Wine from Dão region
Experience the Intense Aromas of Touriga Nacional Grape Variety
JK Elpenor Red Reserve is a unique blend that proudly stands out amongst many Portuguese wines. As an authentic wine from the renowned Dão region, the grapes used to craft the resplendent tinto come from the native and incomparable Touriga Nacional grape variety, giving it intense and fruity aromas that make it one of a kind.
Produced By JK&Wines
JK&Wines, a family-run wine brand, located in the famous foothills of the Dão region in Portugal, is the producer of this delicious and high-quality red wine. Its high-altitude vineyards, towering above 600 meters, ensure the best and most sought-after grapes in the region.
A Blend of Fruity Aromas, Subtle Tannins, and Robust Flavors
The passion of JK&Wines, combined with the latest vinification techniques and the use of high-quality modern oak, have resulted in a sumptuous tinto that is a beautiful blend of younger and more mature vineyards. It features intense and fruity aromas and subtle tannins. The result is a robust flavor with a full-bodied character and a long-lasting finish.
The Perfect Accompaniment to Savory Dishes
This exquisite wine pairs particularly well with savory dishes and grilled meats. The intense aromas will bring out the complex flavors in stews and roasts. The marvelous ruby color pairs well with robust flavors, and its soft tannins make it suitable for any occasion.
A Truly Unique Experience for Every Sip
For those who enjoy the finer things in life, JK Elpenor Red Reserve offers a unique and exclusive experience with every sip. This sophisticated wine is the perfect accompaniment to an excellent meal and is sure to impress even the finest palate. 
Data sheet
Style

Fruity, Tannic

Region

Dão

Country

Portugal

ABV%

13.9%

Year

2017

Pairing

Red and Game Meat

Temperature

16-18ºC

Single grape

Touriga Nacional

Size

75 cl
No customer reviews for the moment.
16 other products in the same category: